So, my mother visited. If you know what's a Jewish mum like, you know what I've been through! Just kidding, my mum is awesome :)
So anyway, we decided that since she's in Italy for the first time and I'm in Italy for the first time, we might as well travel around a bit, and as one of the destinations we've chosen Napoli, the birth city of pizza Margherita and a city controlled by Vesuvius.
Napoli surprised me. I was expecting something I can't tell exactly what, but what I've seen has impressed me a lot, and not always in a good way. First of all, I hadn't made my research and knew nothing about the city except for the fact that there are hundreds of pickpockets waiting to hunt me down and take all my money, because my landlord said so.  Everything went down smoothly, my money's safe, my life unharmed if anyone cares. We went to Napoli with a train and it was a super-duper drive, 300 km/h! Took us only 1 hour to cross 250km, like WOW! As soon as we arrived we decided that since we have only one day we can try out this popular thing – hop on – hop off sightseeing busses, where you are given some headphones, you drive by some historically important places and listen to a recorded version of a city tour. That turned out to be a very nice ride, unfortunately it's not a season, so we've missed out one important thing about this trip – there are two lines of this bus, each line has 12 stops and the bus takes off every 30 minutes, so basically you can hop off at every stop you want, take a tiny tour around that certain sightseeing and hop on to another bus that will take you to the next stop. The ticket is valid for 24 hours, so you can enjoy this tour like forever and that makes your tourist life much easier, because you don't have to think about the navigation, maps, always low battery on your phone etc.
Anyway, we took the tour and drove around Napoli for 2.5 hours and I noticed a couple of things:
1. People are awesome, everybody sings (more than in Venice or in Rome), smiles, tells you how beautiful you are, tells you stories etc.
2. The panoramic view of the city is breathtaking.  Vesuvius is so mighty thatit makes you think that you are going to die if you don't admit its mightiness.
3. Architecture is and colors are so inspiring, the design (I think it would be better to put it in to quotes) is so bright? Contrasting, joyful and depressing at the same time, simple houses are mixed with middle-aged sculptures, like Oh My God…
4. The city is dirty. I mean like really dirty. That was the thing that disappointed me a bit/a lot. If you see a statue, a monument or something – look closely, it will be painted with spray. And a lot of garbage. I've seen a pile of old clothes and shoes under the statue of Garibaldi (wiki will help you to find out who he is), a hobo (homeless person) sleeping right at the entrance of a grand gallery with Gucci-Versace-Dolce stuff stores. And emigrants or just poor people sell some magnets and scarves walking around the square with a baby buggy. Weird, just weird.
Anyway, pictures will show you more, behold – panoramas, Vesuvius and etc.
Castel Nuovo& Piazza Municipio
Castel Nuovo has it's own museum which has several floors, the Palatine Chapel, the Armoury hall, the Purgatory Chapel and the Chapel of S. Francesco di Paola.
On the first floor are exhibited works mainly commissioned by the clergy; they date from the 15th, 16th, 17th and 18th centuries and mainly come from churches and suppressed institutions.
The awesome thing is the Bronze Door, which was originally located at the entrance to the castle, was commisioned to Guglielmo Monaco by Ferranted'Aragona in about 1475 in memory of Ferrante's victory over Giovanni of Anjou and the rebel barons in 1462. The six bas-reliefs on the door narrate the episodes of the war.
Also the museum helds an exhibition Oltrel'isola; appunti di viaggio.
On the second floor are exhibited works dating from the 18th to the 20th century.
The purgatory Chapel was built around 1580-81, when the changes ordered by the Spanish viceroys were being made, this chapel is probably the same one as the 14th-century Chapel of San Martino di Tours, and  was once frescoed with stories of the saint's life.
Chapel of S. Francesco di Paola.The Chapel is the only remaining memory of the old Angevin palace, and contains works dating from the 14th century to the beginning of the 16th century. Among these are twenty frescoes(1360-1375) from the Castle of the Balzo di Casaluce, in the province of Caserta, from where they were removed in 1972 to be restored.
Actually this was our first destination BEFORE we took the buss, so let me be chronologically correct and put the pictures in aome kind of an order, thank you.
Galleria Umberto I is a public shopping gallery. It was built between 1887–1891, and was the cornerstone in the decades-long rebuilding of Naples — called the risanamento (lit. "making healthy again") — that lasted until World War I. It was designed by Emanuele Rocco, who employed modern architectural elements reminiscent of the Galleria Vittorio Emanuele II in Milan. The Galleria was named for Umberto I, King of Italy at the time of construction. It was meant to combine businesses, shops, cafes and social life — public space — with private space in the apartments on the third floor.
Fontana of the 'Artichoke' in Piazza Trieste e Trento.
Castel dell'Ovo (in Italian, Egg Castle) is a seaside castle located on the former island of Megaride, now a peninsula, on the gulf of Naples in Italy. The castle's name comes from a legend about the Roman poet Virgil, who had a reputation in medieval times as a great sorcerer. In the legend, Virgil put a magical egg into the foundations to support the fortifications. If something had broken the egg, the castle was destroyed and a series of disastrous events would have involved the city of Naples. The castle is located between the districts of San Fernando and Chiaia, opposite the zone Mergellina.
Piazza Dante
Church of Madre delBuonConsiglio. The Madre del BuonConsiglio (or Basilica dell'Incoronata Madre del BuonConsiglio or Maria del BuonConsiglio) (Italian: Uncrowned Mother of Good Counsel) is a Roman Catholic church in Naples, southern Italy. It is located on the hillside leading up to the Capodimonte palace and art museum and is visible from many quarters of the city.
Palazzo Reale. It was one of the four residences near Naples used by the Bourbon Kings during their rule of the Kingdom of Two Sicilies (1730-1860): the others were the palaces of Caserta, Capodimonte overlooking Naples, and the third Portici, on the slopes of Vesuvius.
Church S.Francesco di Paola
What is interesting about this church is that is was modelled on Rome's Pantheon, as ex voto from Ferdinand IV of Bourbon in 1846. The façade, with a short flight of stepsis designed to appear as a pagan temple with ionic columns, pillars and lateral tympanum, in which the statues of S. Francesco di Paola and S. Ferdinando di Castiglia stand and at the centre l'AllegoriadellaReligione. The columns on the sides of the church remind of Piazza San Pietro in Vatican city (I don't know why none of the guides have this written down, as to me it is obvious)
Chiesa di San Ferdinando
So the official part is over, enjoy the views :)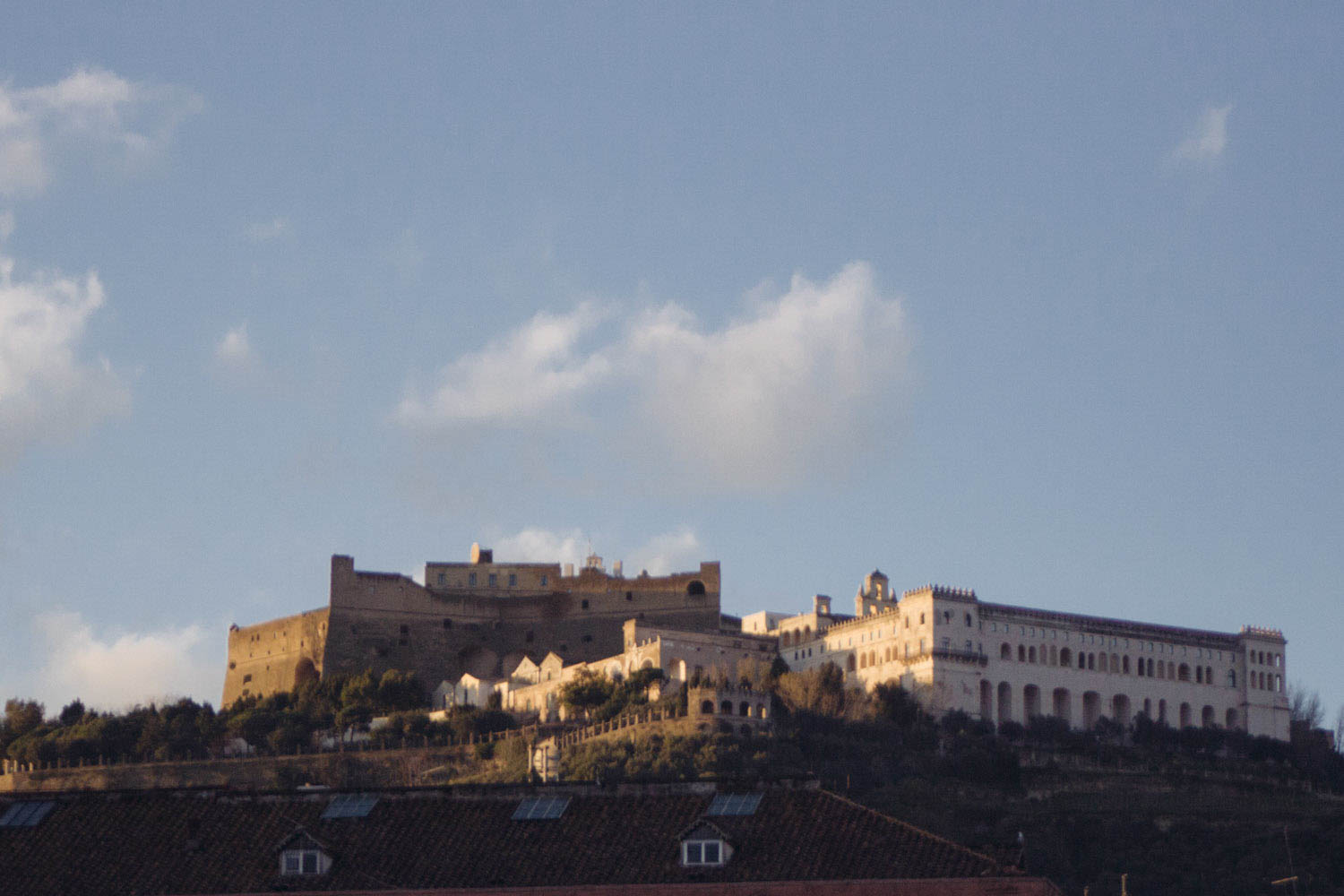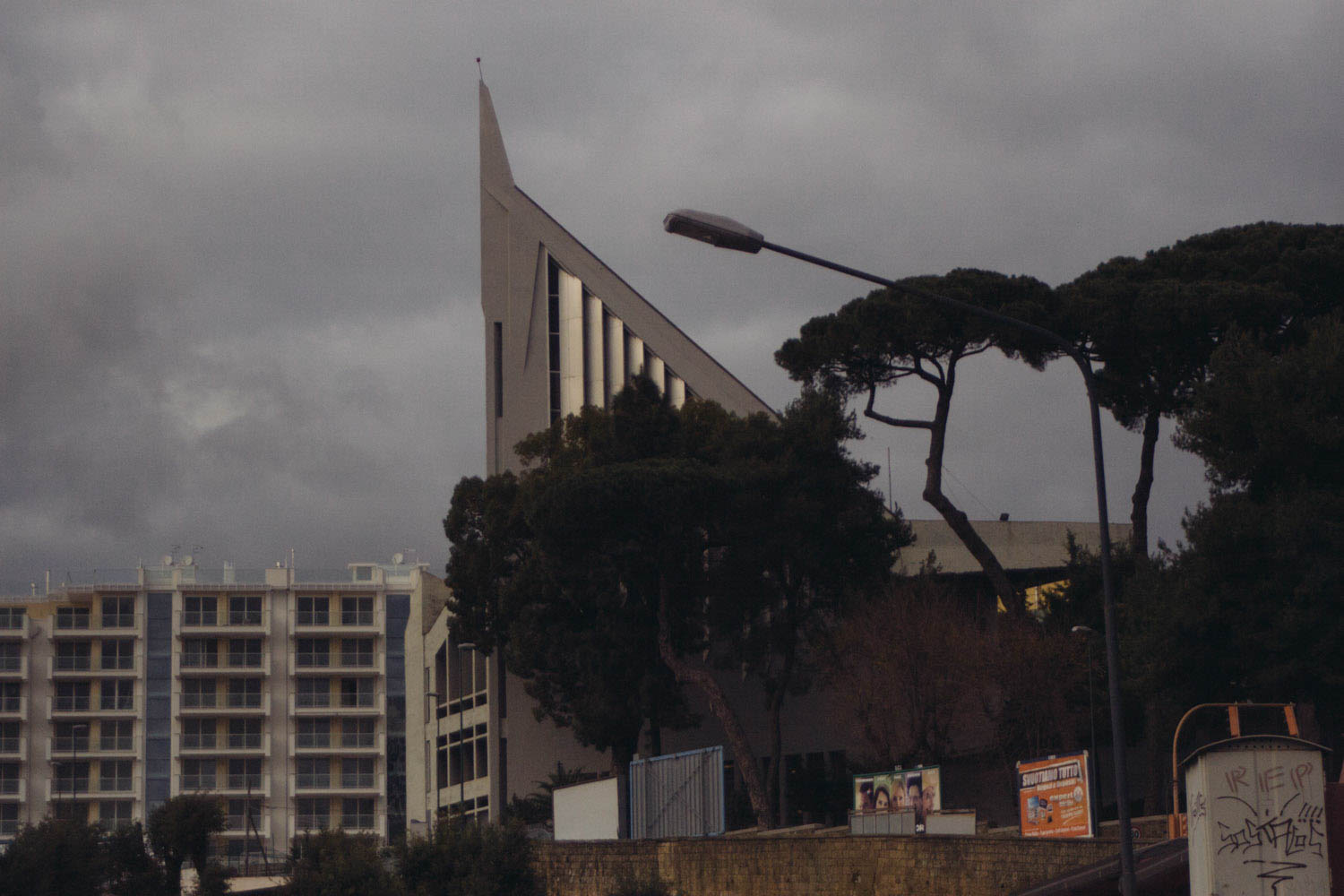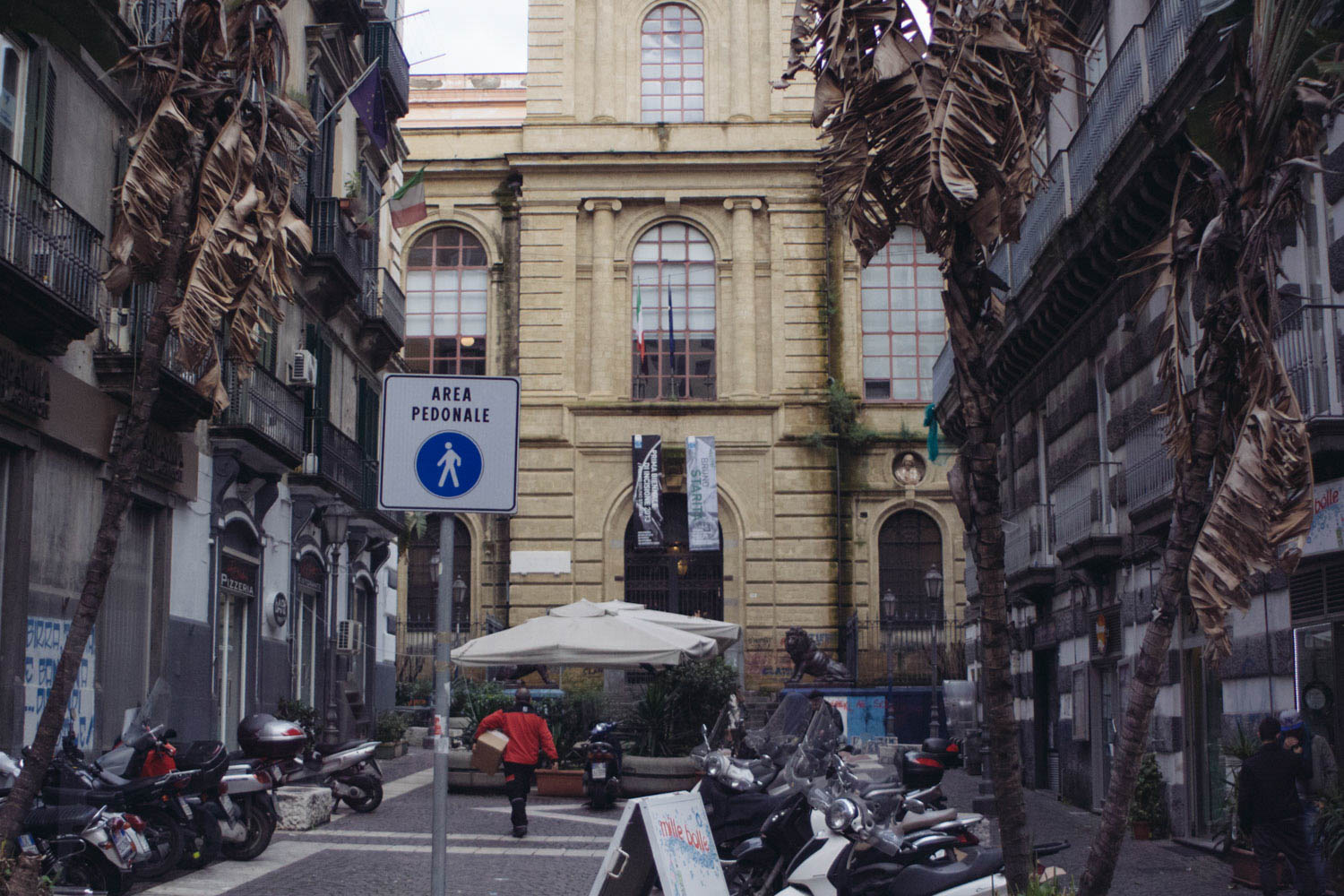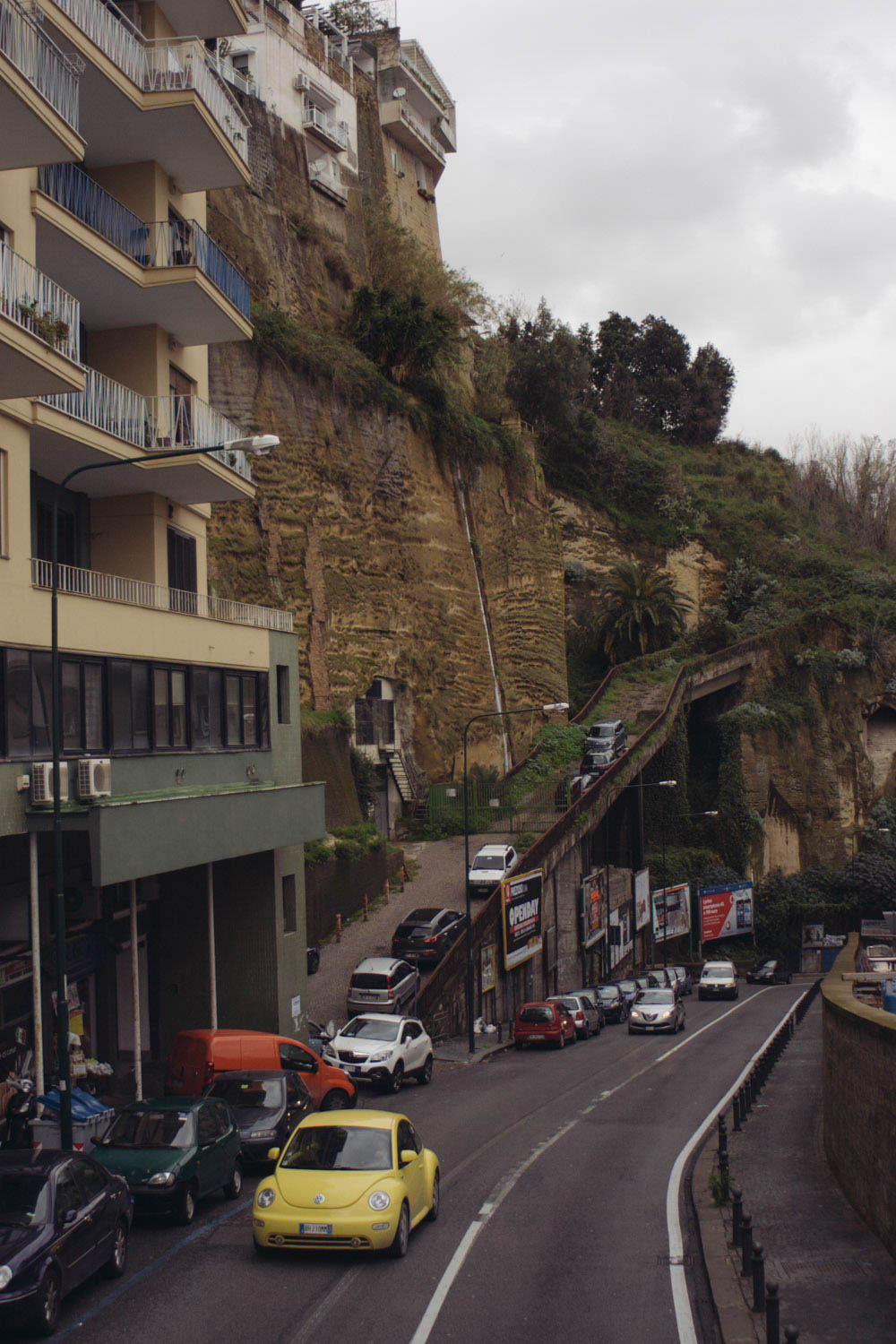 And our coffee trips :)
Do you think that's beer? Nope, guess again, that's wine!