So, here's the fourth part of my Torino story! The first was about the Museum of Cars, the second about Sheila Jordan, the third about how I accidently injured myself and spent tons of hours experiencing Italian medical system in action! But this one, the last part, will be about what I managed to see and experience before my adventures started.
Torino is a wonderful city, my first impressions were so messed up, that I couldn't even describe what I thought about it, but now, looking back on all the pictures I'd taken, flashes of memories are coming back, and the first thing that comes after «amazing» is, in fact, «right». I mean, the city is geometrically mmm… correct? It's like people actually took some time to think about the convenience first, and then decided to decorate. And in fact, it wasn't so complicated, since every time you're on a crossroads you can see a wonderful view on the mountains.
One of the first things I've noticed is different from Rome is Metro. Every station is «safe» — the platform has transparent walls with doors, that are somehow synced with trains, so there is no way you can fall on the railways. I've seen this once, in St. Petersburg, but the doors there didn't look so welcoming, just black steel, and if you are in a train, you feel as if you are traveling through a black hole. Yeah, a bit depressing. Still safe though.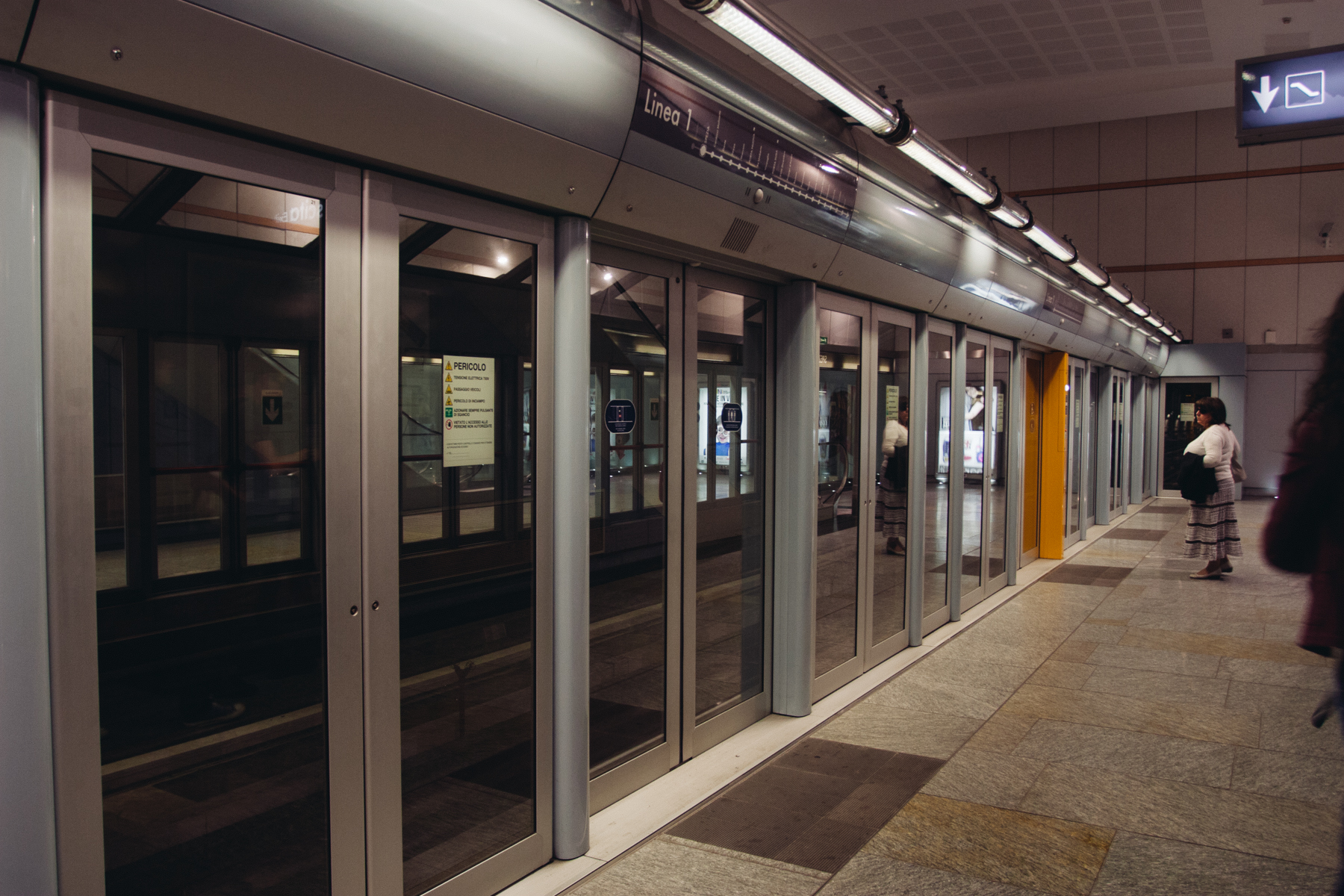 My actual trip in Torino started with a beautiful park near metro station Porta Nuova — Giardino Sambuy. The park is situated in the middle of Piazza Carlo Felice, named after the king of Sardinia — Carlo Felice di Savoia.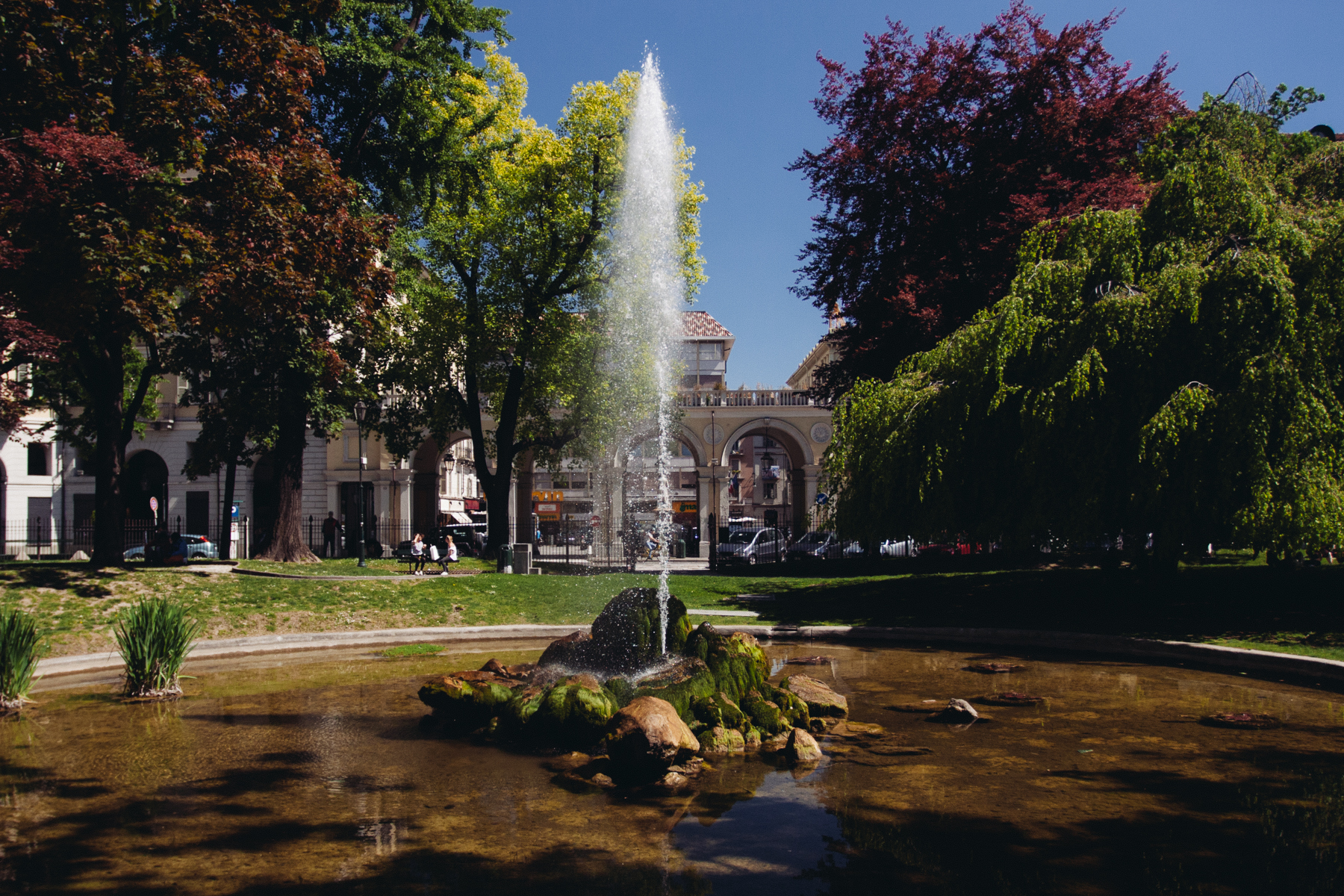 Then I moved on to the historical center of the town. I must say, that  since it was my last month in Italy, I was pretty low on money and have already spent enough on the Museum of cars (figured it was worth it, and it was), so I decided to keep it simple and just walk around the city and enjoy the life as it rushes around me. The main square is Piazza San Carlo, that is a home to several churches, Palazzo Reale and Palazzo Madama. The square is named after the cardinal Carlo Borromeo, it was laid out in 16th and 17th centuries. The twin churches are Santa Cristina and San Carlo Borromeo. In the middle of the square there's a statue of Emanuele Filiberto, the Duke of Savoy, with a nick name «ironhead», who was pretty cool, because he somehow managed to win back all the territories his family had lost. Anyway, you can read about him in our one and only Wiki :)
Behind the statue there is a palace called Palazzo Madama, named after two queens and which was the first Senate of the Italian Kingdom.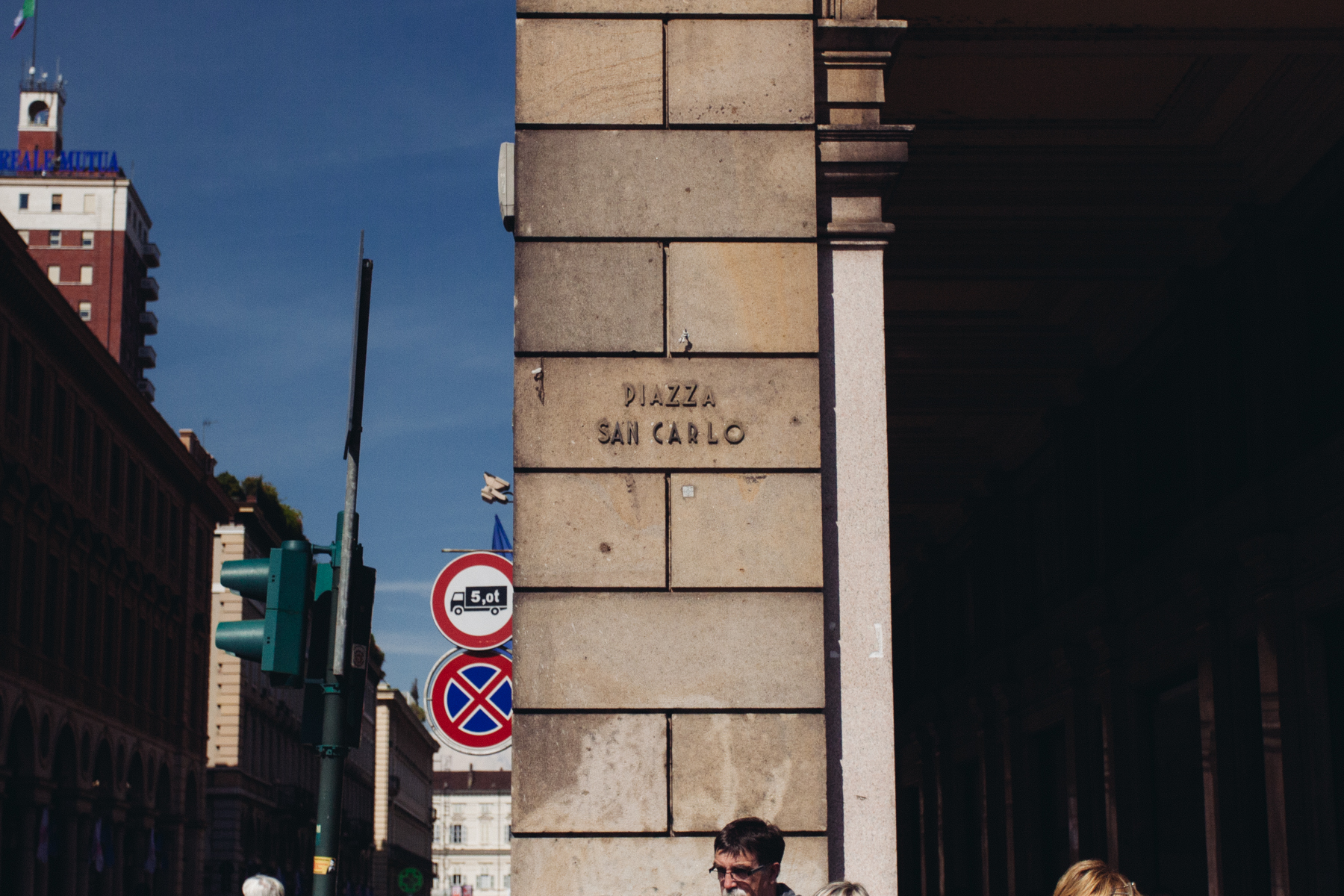 And then the biggest building is the Palazzo Reale (I guess all towns have one called Reale, cause it's realy cool) — a palace of the House of Savoy. It was built in 16th century and rebuilt in 17th. I didn't get inside, but there was an exhibition in front of it and in the back yard, have no idea who the author is and what was the theme, but it was beautiful.
So that's it with the historical part, then I just went wandering around and enjoying everything. One thing was a special pleasure to my eye — the town was getting ready for Torino Jazz Fest, and to honor the music they have named the streets after some famous jazz cats. Now I have an obsessive idea to do the same here, in Riga, during the International Jazz Day, oh how cool would that be!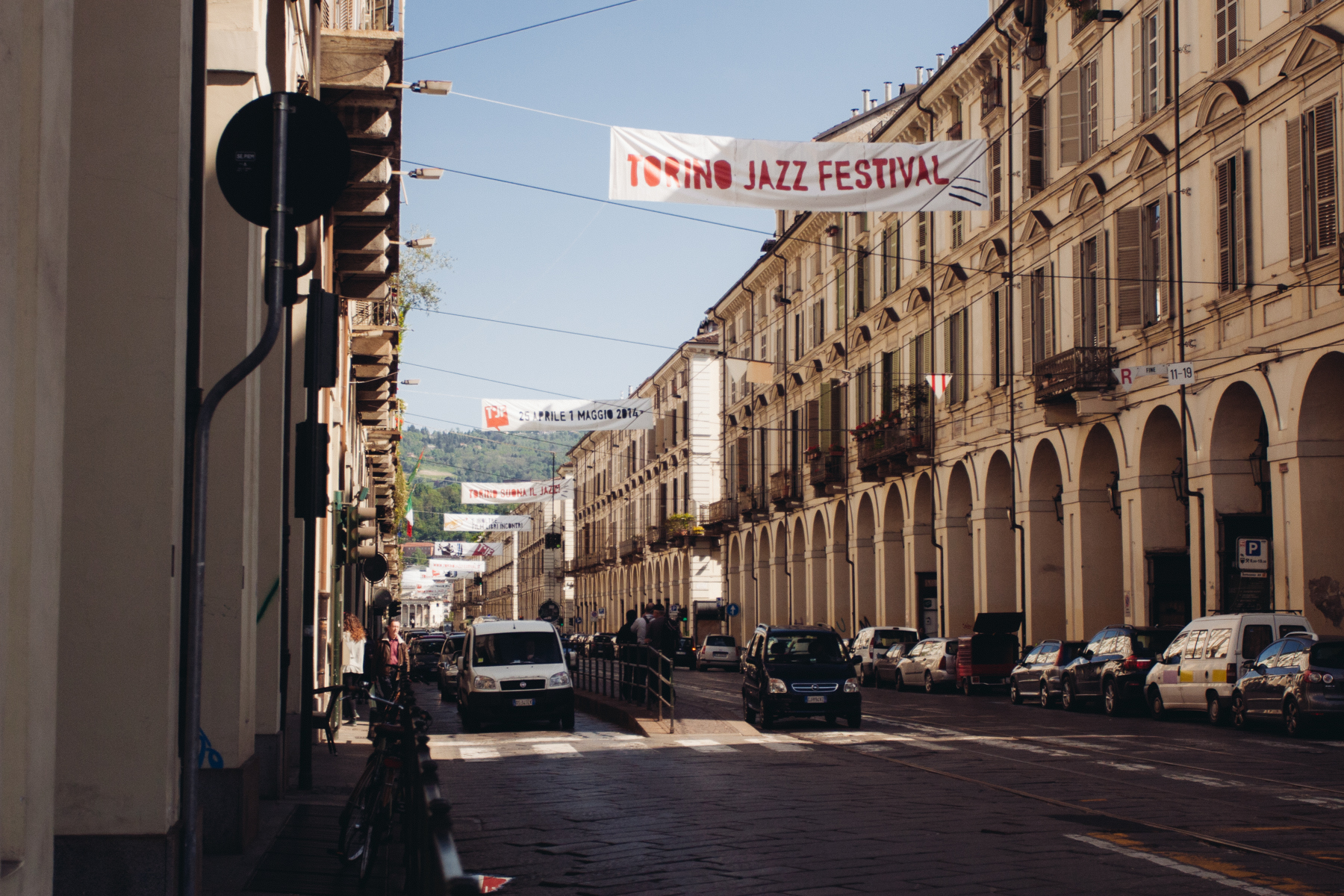 All in all, the city is wonderful, the streets of the old town are not as narrow as in Rome, but aren't less beautiful, the pavements are made of stone, the houses are connected by archs, it's a perfect combination of symmetry and beauty, elegance, not screaming out anything, but stating that the city is solid and proud.
Oh, and these guys just saw me taking pictures and asked to take a picture of them, said that they were the most important people in Torino!