A wonderful thing happened to me some time ago, one of my small dreams came true – I got a chance to sing in Gors, the Embassy of Latgale.

So, Latgale is officially my favorite part of Latvia, it is probably the part where I have been more times than in all others (which are 4), except for the one I live in. The nature there is so colorful, so different, it's like a very beautiful painting, wherever you turn your head to – it's beautiful. And there's something about the people living there – they are kind, optimistic, cheerful, helpful, funny etc.
The place itself is beautiful, the building is modern, but not annoyingly modern, it fits the surroundings perfectly; the insights of it are also on a very high level – the hall has air, space, the big stage is really big and transformable – you can build different types of stages, lift the floor up or make it even, additional walls, acoustics are adjustable depending on a type of event you're hosting. People say (people that know about sound and light) that this concert hall is the coolest technologically of all the halls we have in the country.
There also is a special room for dancers – the floor is bouncy, it has amortization, so that the dancers wouldn't harm themselves, big wall with mirrors, a wonderful view out of the window. I am not a dancer, but i couldn't resist the urge to pose :)
The stage where we had our concert was a small one. It had some tables, a huge screen where a movie was shown after the concert, and a grand piano, which made the pianist very happy, because not everyday you get a chance to play on Steinway&Sons!
By the way, we performed as a jazz trio and it was an opening of a film festival. You can check it out HERE.
The conferansieau of the event was the master of improvisation, he didn't have a script in a sense of an ordinary script, he had a timeline and some guidelines, but everything that happened there except that was 100% improv, and it was very interesting. He made the people feel relaxed, everybody was participating in the activities he suggested, everyone laughed, it was a performance one of a kind. And he made us improvise in an unexpected manner –  we were improvising on what he was doing, not on a melody or harmony that we have, but on words and gestures. It was super cool!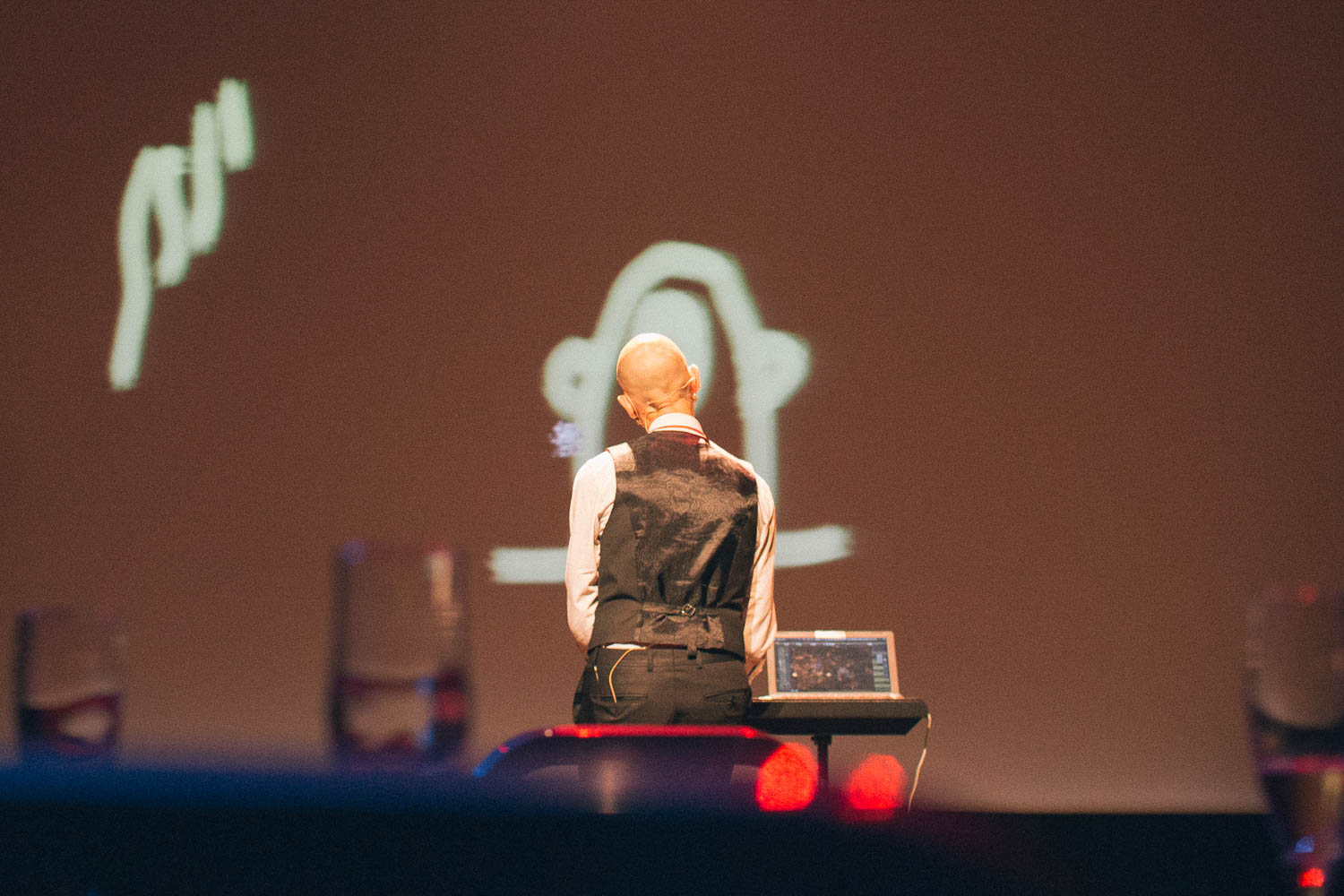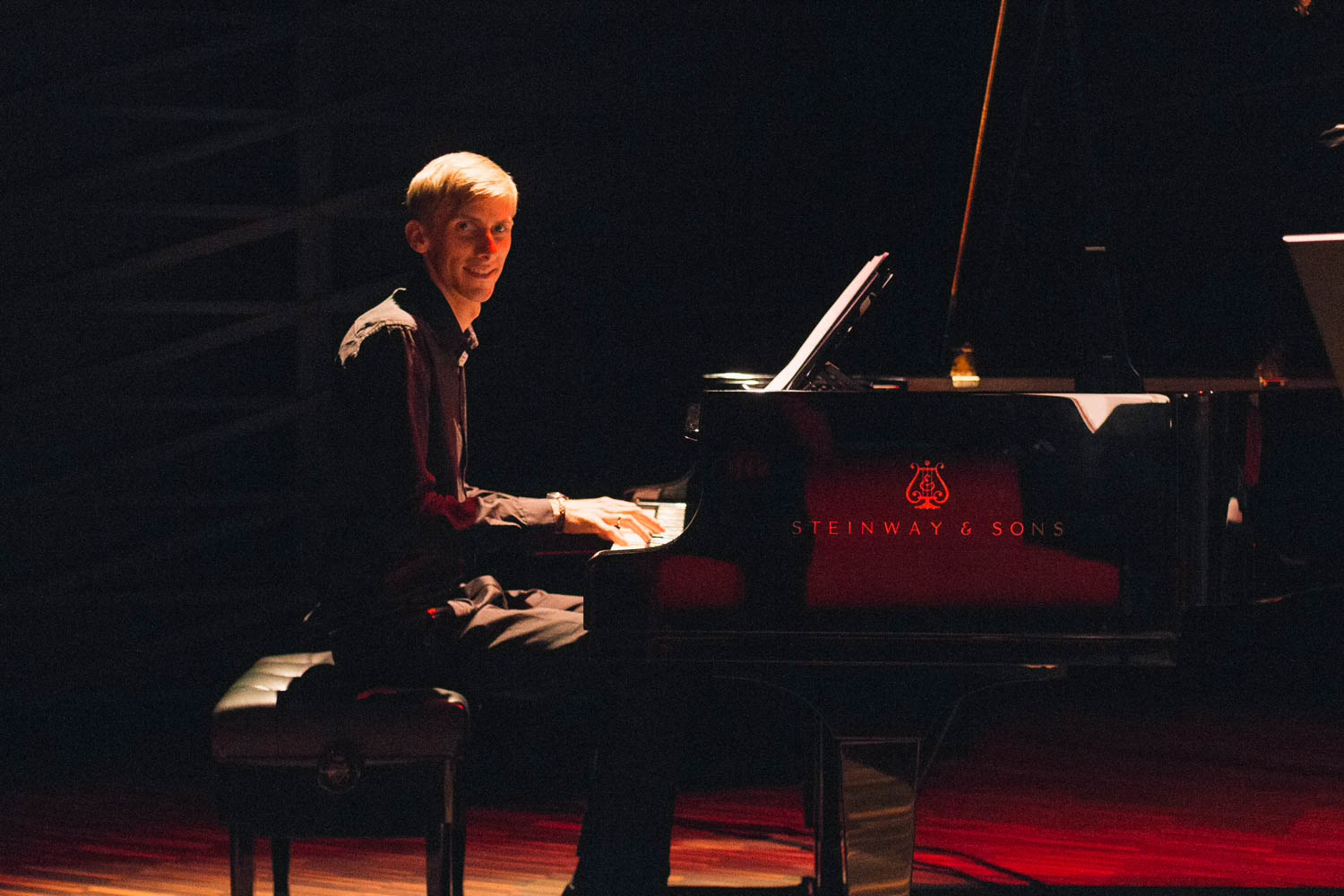 It was an amazing evening!
Big thanks to Toms Lipskis (double bass) and Andris Kaulins (piano) for the music and for the time!